---
---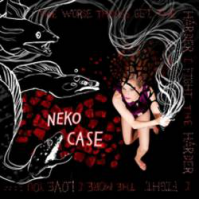 Format
---

272911

2 x Long Player

£15.00

X

Double Gatefold, Etched Side D, Tattoo sheet and Booklet. Includes CD.
Label
---
The Worse Things Get The Harder I Fight
---
Anti release Neko Case's first album in over four years, 'The Worse Things Get, The Harder I Fight, The Harder I Fight, The More I Love You'. The album is Neko's most precise, urgent record to date, marked by a melodic immediacy, a loving embrace of the big rock gesture, and a lyrical frankness typified by first single 'Man,' in which she warns "I'm a man...you'll deal with me directly." The singer known as much for her restless musical curiosity as her clarion voice charts a powerfully personal course across the rocky landscape of childhood, love, and loss.