---
---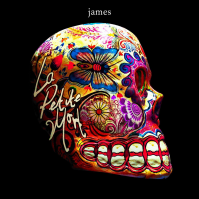 Format
---

COOKLP604

Long Player

£13.00
Label
---
La Petite Mort
---
Manchester's finest make a welcome return with 'La Petite Mort', the first full length studio album in 6 years. Produced by Max Dingel (Killers. Muse, White Lies) and written as ever, by the band, with Tim Booth lyrics, this new disc ranks among their finest in their 30 year career.
Highlights include the mighty first single 'Moving On', the anthemic 'Curse Curse' and 'Frozen Britain', which will be previewed from today online and on air.
Max DIngel is the latest in a long line of first class producers the band have worked with including Brian Eno, Gil Norton and Youth.
The band have just been announced as headliners for 'Summer in the City', Castlefield Bowl, Manchester July 11th and Camp Bestival, Dorset August 1st with more major festivals and a UK Arena tour to be announced shortly.
'La Petite Mort' was recorded in the wake of Tim Booth losing his mother and best friend in quick succession and understandably many of the songs deal with mortality, hence the album title. However, 'La Petite Mort', is an incredibly uplifting record.
Their reformation in 2007 was widely considered as a 'second coming' with the band creatively recharged. While they have since regularly toured together.
Tracklist
1. Walk Like You
2. Curse Curse
3. Moving On
4. Gone Baby Gone
5. Frozen Britain
6. Interrogation
7. Bitter Virtue
8. All In My Mind
9. Quicken the Dead
10. All I'm Saying