---
---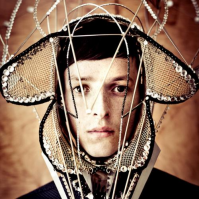 Formats
---

---
Label
---
Trouble
---
Totally Enormous Extinct Dinosaurs are set to release their debut album this June through Polydor.
TEED's, aka Orlando Higginbottom, will release Trouble on June 11th and he had this to say about it:
"I hoped to make a record that felt free from the frequent short-lived trends in dance music, and that made sense to a dancer and a listener. I feel like I've been working on this debut album for ages and now I can't wait to get it out there."
Tracklist
1. Promises
2. Trouble
3. Shimmer
4. Household Goods
5. Your Love
6. You Need Me On My Own
7. Panpipes
8. Garden
9. Solo
10. Tapes & Money
11. American Dream Part II
12. Closer
13. Fair
14. Stronger