---
---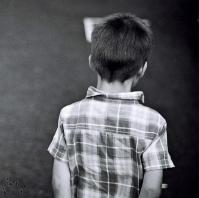 Format
Label
---
Call Them Brothers
---
Andy Oliveri & the Mountaineers explore all angles of their collective musical heritage on debut album. Produced by James Bragg (Genghar, Tourists) 'Call Them Brothers' is not only a cumulative history of great songwriters but is indicative of the way in which those albums were created. Heavily influenced by College rock bands, Britpop and Shoegaze from the late 80's and early 90's Oliveri's first offering with The Mountaineers picks bits from history to build a new beginning. Adopting reminiscent tones and textures Oliveri's intelligent songwriting craft has been deconstructed and rebuilt, creating a diversity of fragility, sleazy guitar licks and late night poolside synth jams.
Every project begins with an idea, for Oliveri and the band this was 'Ohio'. The first track written as an acoustic demo was swiftly scrapped and imposed with the rule that its arrangement will not include any guitars. This shift in breaking down the walls of their creative freedom would mean the band could explore every avenue, allowing the record to take shape around them, finding a fulfilling destination at the end of each one.
The bands realisation of their artistic vision is evident in the video for opener 'Where Wild Flowers Grow Fondly'. Directed by Chris Jackson the video is a collaborative piece based around the confusion of a new beginning. Visually questioning the 'Normal' and origins of familiar structures it features an essay piece by Oscar Gaynor, which touches on our instincts and emotions through these seemingly new encounters. The video and essay were created separately with only the bands music as a guide and serves as an introduction to the themes of the record; a satisfying confusion of escapism and positive reflection.