---
---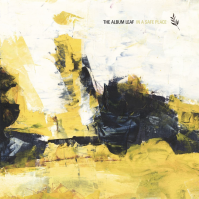 Format
---

SLANG50092LP

Long Player

£18.00
Label
---
In A Safe Place
---
Jimmy LaValle, perhaps known best for his work in the contemplative dream-rock outfit Tristeza and San Diego's The Black Heart Procession, began releasing delicate, progressive instrumental work as The Album Leaf in 1999 (the name comes from a Chopin piece).
After years of labor-intensive touring and tinkering with complex tracks in his cramped bedroom studio, LaValle was repeatedly offered a rare invite from Icelandic phenoms Sigur Ros and Mum to record his newest solo opus in their Mosfellsbaer studio. He finally accepted and flew overseas to compose and record In A Safe Place.
With the addition of vocals (absent from previous Album Leaf releases) from The Black Heart Processions Pall Jenkins, Sigur Ros Jon Thor Birgisson, and LaValle himself, the songs on the new record are chillingly delicate and more pop-based than ever before. In A Safe Place masterfully negotiates the spaces between minimal electronica and neo-instrument rock.
Tracklist
1. Window
2. Thule
3. On Your Way
4. Twentytwofourteen
5. The Outer Banks
6. Over The Pond
7. Another Day
8. Streamside
9. Eastern Glow
10. Moss Mountain Town