---
---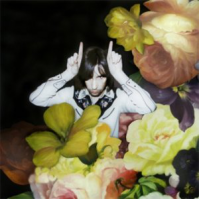 Format
Label
---
More Light
---
Primal Scream return with one of the year's most eagerly awaited albums; 'More Light', out on the band's own First International label through Ignition Records.
An adventurous, 13-track collection of new songs - and the band's first album in five years - 'More Light' was written by Bobby Gillespie and Andrew Innes and produced by David Holmes.
'More Light' features guest appearances from Robert Plant, Kevin Shields, The Pop Group's Mark Stewart and Jason Faulkner.
Tracklist
1. 2013
2. River Of Pain
3. Culturecide
4. Hit Void
5. Tenement Kid
6. Invisible City
7. Goodbye Johnny
8. Sideman
9. Elimination Blues
10. Turn Each Other Inside Out
11. Relativity
12. Walking With The Beast
13. It's Alright, It's OK