---
---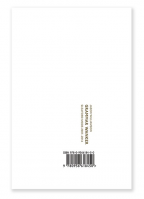 Format
Label
---
Grammar Wanker
---
2014 has been quite a year for Sleaford Mods. They've released the sensational state-of-nation address, Divide and Exit, an album that was not just musically and lyrically great, but a vital release in these times of austerity and oppression. This was followed by a critically acclaimed tour which saw the duo play to ever increasing and appreciative crowds all across Europe and included their first ever gig in New York. 2014 also included the brilliant EP release in the form of Tiswas (released through one of our favourite labels, Invada Records) and Chubbed Up + a collection of singles that were only previously available as digital downloads and have now been issued on a CD with some bonus tracks (issued on Mike Patton's Ipecac imprint).
Now, to close this year in style, we are treated to Grammar Wanker, a book of lyrics by Sleaford Mods lyricist Jason Williamson. The book covers the period between 2007 – 2014 and is a no holds barred surrealistic journey from the bottom of the UK's underbelly up to the upper levels of Westminster. Grammar Wanker is a tour-de-force, a howl of despair that is at once brutal, hilarious, poetic, and arrow-sharp.
Over the course of the book we see Williamson's writing become more concise and succinct. Whereas early works like My Music and Fuck All Realleh are more straightforward, narrative driven prose, as he progresses and refines his art we find him using phrases and one-liners which are actually more powerful than the sprawling verses that comprised of his earlier works. Lines such as A Little Ditty's "whiskey nose, the Wonderwall fell down on you" and Middle Men's "warp like a tree and bitter twist nicotine we be" are at once abstract yet on-point, managing to say more with a few words than many spend countless pointless verses trying to achieve.
Everyone is fair game in the eyes of Williamson. Celebrities and the vomit inducing culture that surrounds it, politicians, bankers ("I used to dabble as a petty thief, but the elite do the fucking job properly") and Williamson himself, who's past drug and alcohol abuse is spoken about in truly grimy but necessary fashion.
Grammar Wanker reads like the perfect link between Irvine Welsh and James Joyce. Poetry as weapon, words as truth. No sugar just glass. A real smash smash smash to the senses. Artillery housed in limited edition hardback. Packaged beautifully with added crudely drawn cock, Grammar Wanker is a sensory delight which should be on any creative writing or English Literature course.