---
---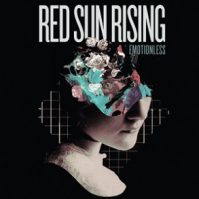 Format
Label
---
Emotionless
---
Record Store Day 2016 Product.
Remaining stock available online from Friday 22nd April at Midnight.
Rock music should be built to last. Since its genesis, the genre has been all about longevity not a ''flavour of the month'' or ''flash in the pan''. Whether you go back to the seventies pillars, the goal was to create something that can be lived with for a lifetime. It still can be that way.
Akron, Ohio's Red Sun Rising—Mike Protich (vocals/guitar), Ryan Williams (guitar), Tyler Valendza (guitar), Ricky Miller (bass/vocals) and Pat Gerasia (drums) — proudly carry on that tradition with their full-length debut, Polyester Zeal [Razor & Tie].
Shortly after being signed to Razor & Tie in 2014 the band went to LA to cut Polyester Zeal with celebrated producer Bob Marlene (Black Sabbath, Shinedown, Seether).
Their first single 'The Otherside' was Billboard #1 Rock Single! (first by a new band in 2015)
This 7 inch, turquoise vinyl has been put together especially for Record Store Day 2016 and contains 2 songs from Polyester Zeal; 1. Emotionless (4:24) 2. Push (3:28)
Polyester Zeal will be released in Europe and the UK in 2016.