---
---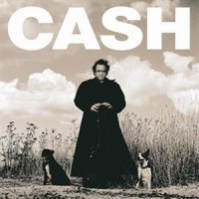 Formats
---

---

5344169

Long Player

£15.00

X

Available on 180g vinyl in the UK for the first time.
Label
---
American Recordings
---
Originally released on Rick Rubin's American Recordings label in 1994, this album marked a welcome return for the country music legend and gained him a whole new generation of fans.
The album, which combines Cash originals along with covers of classic country and folk standards, was recorded at his Tennessee cabin by Rick Rubin. The stripped back nature of the the recording, just him and his acoustic guitar, demonstrates perfectly the range and emotion in Cash's voice.
Tracklist
1. Delia's Gone
2. Let The Train Blow The Whistle
3. The Beast In Me
4. Drive On
5. Why Me Lord
6. Thirteen
7. Oh, Bury Me Not (Introduction: A Cowboy's Prayer)
8. Bird On A Wire
9. Tennessee Stud
10. Down There By The Train
11. Redemption
12. Like A Soldier
13. The Man Who Couldn't Cry