---
---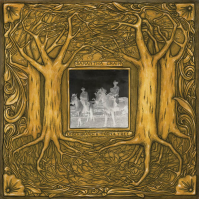 Formats
---

---

FTH236LP

Long Player

£18.00
Label
---
Under Branch & Thorn & Tree
---
Following 2013's critically-acclaimed album Kid Face, singer-songwriter Samantha Crain will see her fourth album, Under Branch & Thorn & Tree, released on Full Time Hobby.
The new album was recorded and mixed at Tiny Telephone Studios in San Francisco, and produced by John Vanderslice, (The Mountain Goats, Spoon) who also helmed Kid Face. The album's intimate vignettes are marked by Crain's smoldering vocals and lyrics that call attention to the details of everyday life that often escape us, supported by the subtle musical settings she crafted with Vanderslice and the backing musicians. They brought in engineer Bernie Grundman, who
worked on Michael Jackson's Thriller, Dr. Dre's The Chronic, Prince's Purple Rain and Carole King's Tapestry to do the mastering.
Tracklist
1. Killer
2. Kathleen
3. Elk City
4. Outside The Pale
5. You Or The Mystery
6. When You Come Back
7. Big Rock
8. All In
9. If I Had A Dollar
10. Moving Day