---
---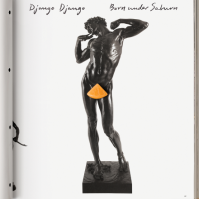 Formats
---

---

5060421560601

Long Player

£18.00
Label
---
Born Under Saturn
---
s Django Django have announced that their highly anticipated new album Born Under Saturn will arrive on 4 May.
Django Django's self-titled debut album was released in January 2012 to critical acclaim and was shortlisted for the Mercury Music Prize. Their new album, Born Under Saturn, is expected to remain in the same vein as the previous album, but simply on a larger scale. Bassist Jim Dixon had to say of the new album, "Once we got into the studio it became obvious it would be a bigger-sounding record."
Recorded at Netil House in east London and Angelic Studios in Banbury, the songwriting for Born Under Saturn was split four ways. The band seem genuinely surprised by the hype their second album is receiving. Drummer Dave Maclean has to say of their success, "We thought we'd sell to little pockets of people and set up our own live shows in art spaces. We never thought it would happen the way it did."
Tracklist
1. Giant
2. Shake And Tremble
3. Found You
4. First Light
5. Pause Repeat
6. Reflections
7. Vibrations
8. Shot Down
9. High Moon
10. Beginning To Fade
11. 4000 Years
12. Break The Glass
13. Life We Know