---
---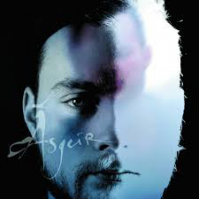 Format
---

TPLP1207

Long Player

£15.00
Label
---
In the Silence
---
'In The Silence' is the English language version of Ásgeir's breakthrough debut album 'Dyrd í dauðathogn', translated from Icelandic by John Grant.
Born and raised in the hamlet of Laugarbakki (population, 40) in the wilds of Iceland, Ásgeir comes from a large family of musicians. Last year, at just 20 years of age he became an overnight sensation in his domestic music scene with the September release of Dyrd í dauðathogn breaking all records to become Iceland's fastest and biggest selling debut album by a home grown artist, outselling Björk and Sigur Rós. Staggeringly, one in ten of the the Icelandic population now owns the album.
Produced by Gudmundur Kristinn Jonsson, in Iceland the unusual poetry of Dyrd í dauðathogn attracted almost as much attention as the music itself, in part because it was mostly written by Ásgeir's 72 year old father. Combining both electronic and organic elements, the songs themselves are all Ásgeir: light and airy, inset with his distinctively melancholic voice, their vibrancy elevates his appeal way beyond the folktronica tag.
Tracklist
1. Higher
2. In The Silence
3. Summer Guest
4. King and Cross
5. Was There Nothing?
6. Torrent
7. Going Home
8. Head In The Snow
9. In Harmony
10. On That Day