---
---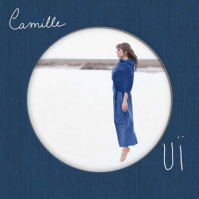 Formats
---

X

Mediabook deluxe edition with blue fabric-covered hardcover with white hot stamp and 24 page booklet.

---

5060421568966

Long Player

£22.00

X

Blue fabric-covered deluxe replika gatefold with circle cut on the front and white hot stamp, printed paper inner-sleeve and black vinyl.
Label
---
Ou
---
Camille Dalmais is a wildly under-appreciated Parisian pop genius who teases high-concept production into erratic, often ecstatically silly confections.