---
---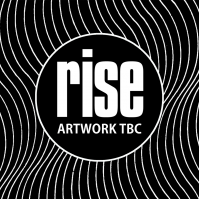 Format
Label
---
Mythologies
---
Culled from North America, Germany and the UK, this multi-national quartet continue their journey following 2014's acclaimed self-titled album. Ever evolving from their inception, 'Mythologies' is witness to a band that has developed in the interim - attributed in no small part to a touring itinerary that traversed the US in three-pronged aural attack with like-minded sonic souls Wavves and FIDLAR. Meanwhile, no less busy this side of the Atlantic saw triumphant dates with No Age and a seemingly never ending European jaunt with Metz which brings us to….'Mythologies'
Recorded over the past year and in hand with their debut, 'Mythologies' takes in a vast array of influences whilst taking its name from Roland Barthes' 1957 collection of essays on semiotics and myth. A rollercoaster of sonic thrills - the cinematic widescreen brilliance of 'Channel View', the motoric rhythms of 'In Flux', the cascading sonic beauty of 'Freak Waves' or the scintillating beauty of 'Seven Sisters' and 'Signs To Lorelei' before the seismic surge finale of album closers 'Mysteci' and 'Reverie Bravo', it's a marked and ambitious departure….
As the band says: "We had no permanent base whilst making this album and creating it in so many varied locations undoubtedly influenced us in a positive sense. We felt very nomadic and the sense of freedom inspired us to experimentation."
The newfound sense of freedom has inspired and certainly influenced the self-produced 'Mythologies'. Recorded at various locations in London, Marc's studio home, a monolithic high-rise next to MI5 headquarters overlooking the Thames (one floor above offices that once housed anti-terrorist units in the 60's), a converted church in Ramsgate and the fabled environs of Chemikal Underground's Glasgow studio Chem19.
Tracklist
1. Red Lakes (Sternstunden)
2. Channel View
3. In Flux
4. Freak Waves
5. Signs to Lorelei
6. Hey, Sen
7. Deli Rome
8. Colorado
9. Su-pra
10. Seven Sisters
11. Murasaki
12. Mysteci
13. Reverie Bravo