---
---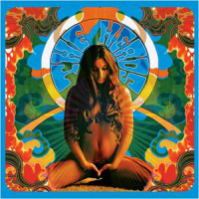 Format
---

ROOSTER20LP

Long Player

£22.00

X

Double Vinyl
Label
---
Everybody Knows We Got Nowhere
---
Broken hands, lost Rickenbackers, and sliced tendons aside, The Heads – Simon Price (guitar, vocals), Hugo Morgan (bass), Wayne Maskell (drums) and Paul Allen (guitar) - hit many highs during this time. The first British band to release records on Frank Kozik's famed Man's Ruin label, (the 'Delwyn's Conkers' and 'Mao Tinitus' 10"s) recorded two Radio 1 sessions (Mark Radcliffe and their second John Peel session), featured on various "scene-defining" compilations and toured Europe and US West Coast.
Everybody Knows We Got Nowhere is the bands favourite album. It represents the full force of The Heads' psychedelic pummel, their trippiest most psyche collection, brutal yet beautiful. Strap in. Let go.
THE BOXSET:
The Hardcover / full colour boxset is limited and numbered to 1000 copies only: it features the remastered original double album in its gatefold sleeve, the double album of extra material from the time - also in a deluxe gatefold sleeve. A single live album "bootleg" (pressed on neon yellow vinyl) from the 2000 USA tour called "California Jams", and a 70+ minute CD of material that is previously unreleased, culled from the dozens of rehearsal / demo archival CDrs that Simon Price has from this time.
The 2LP version;
Black vinyl, gatefold sleeve: the album (remastered) in the format it was originally released, with full DL postcard.
The 2CD version.
Double CD, wth 12 page booklet (same as the first LP booklet), CD has the album, CD 2 has all the bonus tracks from LP two in the boxset.
Wrapped in a full colour O-Card.
Tracklist
Side 1:
01. Legavaan Satellite
02. Thumbs
03. Fuego
04. Kraut Byrds

Side 2:
05. Could Be…
06. #'75
07. Wobble
08. Barcoded
09. Song No 1
10. My My

Side 3:
11. Stab Railroad
12. Chrome Plated
13. Motorjam
14. Dirty Water

Side 4:
15. Pill Jam
16. Long Gone

Bonus Material (2xLP)
Side 1:
01. Delwyn's Conkers (Mark Radcliffe Session)
02. Gnu (Mark Radcliffe Session)
03. Mao Tinitus (Man's Ruin Version)

Side 2:
04. Could Be (John Peel Session)
05. Legavaan Satellite (John Peel Session)
06. You Can Lean Back Sometimes (John Peel Session)
07. Post Relaxation (John Peel Session)

Side 3:
08. Demonizer 48/48 (Gnu CDEP Track)
09. Snakepit (Man's Ruin Version)
10. Dirty Water (Butcher's Hook / Man's Ruin Version)

Side 4:
11. Legavaan Satellite (Man's Ruin Version)
12. You Can Lean Back Sometimes (Rocket / Man's Ruin Version)

California Jams
Side 1:
01. Widowmaker
02. Legevaan Satellite
03. Demoniser 48/48
04. Steamroller

Side 2:
05. Fuego
06. False Heavy
07. Spliff Riff

Bonus CD:
The Demos: NO TRACKLISTING TO BE PUBLISHED 70+ MINUTES

Exclusive To This Boxset, This CD Featuring Demo Material From The Period.