---
---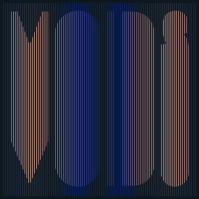 Formats
---

---

SSQ152LP-C1

Long Player

£20.00

X

Limited Coloured Vinyl with Download.
Label
---
Voids
---
On their sixth album Voids, Minus the Bear started with a blank slate,and inadvertently foundthemselves applying the same starting-from-scratch strategies that fueled their initial creativeprocess. Album opener Last Kiss immediately establishes the band's renewed fervor.Anappropriately dizzying guitar line plunges into a propulsivegroove before the chorus unfolds intoa multi-tiered pop chorus. From there the album flows into Give and Take, a tightlywound
exercise in syncopation that recalls the celebratory pulse of early Bear classics like Fine + 2 Ptswhile exploring new textures and timbres. Invisible is arguably the catchiest song of the band'scareer, with Jake Snider's vocal melodies and Knudson's imaginative guitar work battling for thestrongest hooks. What About the Boat? reminds us of the math-rock tag that followed theband in their early years, with understated instrumentation disguising an odd-time beat. Erase,recalls the merging of forlorn indie pop and electronica that the band dabbled with on their earlyEPs, but demonstrates the Bear's ongoing melodic sophistication and tonal exploration. By thetime the band reaches album closer Lighthouse, they've traversed so much sonic territory thatthe only appropriate tactic left at their disposal is a climactic crescendo, driven at its peak byCory Murchy's thunderous bass. Not since Planet of Ice's Lotus has the Bear achieved such anepic finale. All in all, it's an album that reminds us of everything that made us fall in love withMinus the Bear in the first place, and a big part of that appeal is the sense that the band isheading into uncharted territories.
Tracklist
1. Last Kiss
2. Give & Take
3. Call the Cops
4. Invisible
5. What About the Boat?
6. Silver
7. .Tame Beasts
8 . Erase
9. Robotic Heart
10. Lighthouse