---
---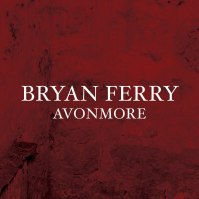 Formats
---

---

538013701

Long Player

£18.00
Avonmore
---
After his beguiling detour into "The Jazz Age" and a significant contribution to Bazz Luhrmann's hit film of "The Great Gatsby", Ferry returns to the present day with a compelling collection of eight brand new compositions and two intriguing covers.
Johnny Marr , Nile Rodgers and Marcus Miller feature throughout the album, together with a shifting cast including Flea, Ronnie Spector, Mark Knopfler and Maceo Parker.
From the darkly driven title track, through to the contemplative "Soldier Of Fortune", from the swirling groove of "One Night Stand" to the dreamlike first single "Loop De Li" – 'Avonmore' is both contemporary and classic. The two covers are unique Ferry musical interpretations – a beautiful and lush take on Sondheim's "Send In The Clowns" and Robert Palmers "Johnny and Mary", a collaboration with the Norwegian DJ and producer Todd Terje, transformed into a melancholic hymn to love and loss.
Tracklist
1. Loop De Li
2. Midnight Train
3. Soldier of Fortune
4. Driving Me Wild
5. A Special Kind Of Guy
6. Avonmore
7. Lost
8. One Night Stand
9. Send In The Clowns
10. Johnny & Mary