---
---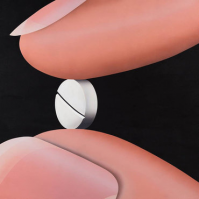 Formats
---

X

In jewel case with four page booklet.

---

RBN068LP

Long Player

£ —

Out of stock

Heavyweight 180 Gram black vinyl with Download.

---

RBN068LPX

Long Player

£22.00

X

Limited Heavyweight 180 Gram Green translucent heavyweight vinyl with Download.

Label

---

II

---

On their new album II, LA Takedown align the moody grandeur of a film score with the pure melodicism of pop. Led by Los Angeles-based composer / multi-instrumentalist Aaron M. Olson, the seven-piece band deliver a guitar-driven take on synth-pop that's inspired its own genre. II ultimately leaves it to the listener to dream up their own imaginary movie for each beautifully sprawling track to live in. At turns ethereal and frenzied, groove-heavy and narcotic, 'II' is lush with harmonized guitar leads and inspiration from the likes of King Crimson's Robert Fripp, Japanese composer Tori Kudo and Nigerian musician King Sunny Adé, giving way to an intricately textured sound laced with jagged beats and serene washes of synth.

Tracklist

1. The First Thing...
2. Heatwave
3. L.A. Blue
4. The Valley
5. Bad Night at Black's Beach
6. City of Glass
7. Blue Skies (on Mars)
8. Dose
9. Us
10. Night Skiing
11. The Most Crucial Game
12. The Last Thing...