---
---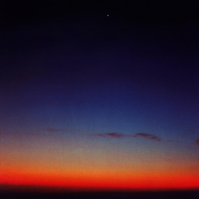 Formats
---

---

REWIGLP105

Long Player

£22.00

X

Black Heavyweight Vinyl Board Mounted #ÇÿTip-On#ÇÖ Gatefold Sleeve, Printed insert And Download card.
Label
---
Flying Saucer Attack
---
Flying Saucer Attack's self-titled debut album, released in 1993, was commonly known as Rural Psychedelia – an apt description for the rough-hewn soundscapes they crafted. These bedroom recordings made a virtue of the otherworldly, hissy mechanics of four-track cassette-to-vinyl duplication. Pearce realised that you didn't need to layer 16 guitar tracks in an expensive studio to make a big noise. Recording directly on to a four-track resulted in a thick, distorted, abrasive sound that suited his needs perfectly.