---
---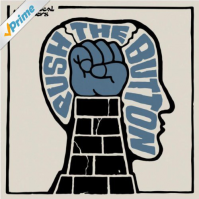 Format
---

5633021

Long Player

£25.00

X

2LP - Double 180 Gram Vinyl.
Label
---
Push the Button
---
Having marked their 10th anniversary at the top of British dance music with a greatest hits collection, it would be easy to write the Chemical Brothers off in a genre that requires a certain freshness. However, Push the Button is a spectacular jump back to the top of their game, intensified by the rise of dance music in 2005. First single and opening track, Galvanize, features Q-tip on vocals. It's a little more downtempo than the brothers of late as they got wrapped up in a need to produce a dancefloor killer to match the heady days of Hey Boy, Hey Girl - it's not too different, not too clever, but has enough of the necessary "oomph" to make it an excellent start to the album. In terms of classic sounding tracks, there are Come Inside and The Big Jump, the former a big-beat spectacular and the latter a definite tune to be heard "out", replete with enormous slidey bassline and sticky acid stabs. A standout in a similar vein to Galvanize (although possibly better) is Left Right featuring Anwar Superstar. It's got a bold hip-hop swagger and politically charged lyrics over a chunky riff that wouldn't sound out of place in a seventies TV cop show. There are only two of the customary chillout tracks (think Beth Orton), there's Hold tight London, an upbeat soca-styled song that's okay but not nearly as beautiful as sweeping epic Close Your Eyes featuring the Magic Numbers. Closing Push the Button are two more guitar-based tracks, the country-rocking loop of Marvo Ging and the brilliant mish-mash of styles that is Surface to Air, a sort of rapturous amalgam of the brothers' own Golden Path, the Strokes and festival favourites Dreadzone.
2LP - Double 180 Gram Vinyl.
Tracklist
1Galvanize
2The Boxer
3Believe
4Hold Tight London
5Come Inside
6The Big Jump
7Left Right
8Close Your Eyes
9Shake Break Bounce
10Marvo Ging
11Surface To Air