---
---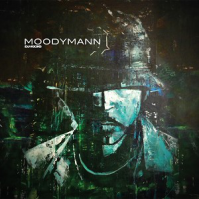 Formats
---

---

K7327LP

3 x Long Player

£22.00
Moodymann - DJ Kicks
---
Following a year that saw the 50th entry in the long-running series released to wide acclaim, DJ-Kicks returns in 2016 another landmark edition. Iconic Detroit DJ and producer Moodymann is at the helm for his first ever multi-artist DJ mix compilation. Born Kenny Dixon Jr., Moodymann is a one-of-a-kind electronic music icon, hailing from, and wholly synonymous with the Motor City. He is an outspoken, impossibly charismatic artist who has been putting a distinctive and soulful stamp on house and techno since the early 90s. Melting together jazz, funk, soul, blues and rock in captivating ways, he is responsible for some of electronic music's most definitive tracks, EPs and LPs on labels like Planet E, Peacefrog and his own KDJ and Mahogani Music imprints. As able to serve up the sweetest and most sensual sounds as he is the darkest and most depraved grooves, his own unique voice and stream of conscious musings infuse expertly sought-out samples for music that is decisively alive and authentic.
Across 75 minutes and 30 tracks, Moodymann does not disappoint: despite being a notorious vinyl fetishist, Dixon's aim is to present music of quality, not to one-up fellow collectors. Rather than serving up ridiculously rare or hard-to-find records, he instead focuses on creating a libidinous, blues-drenched mood that takes in heart-breaking soul, gorgeous hip-hop and love-fuelled house. In addition to cuts from his own creative circle, the mix features 11 exclusive Moodymann edits. Like everything Kenny Dixon Jr. touches, DJ-Kicks showcases the taste, skill, and soul of a dance music original.
Tracklist
1. Yaw - Where Will You Be
2. Cody ChesnuTT - Serve This Royalty
3. Dopehead - Guttah Guttah
4. Jitwam - Keepyourbusinesstoyourself
5. Talc - Robot's Return (Modern Sleepover Part 2)**
6. Beady Belle - When My Anger Starts To Cry**
7. Shawn Lee feat. Nino Moschella - Kiss The Sky
8. Jai Paul - BTSTU**
9. Flying Lotus feat. Andreya Triana - Tea Leaf Dancers**
10. Nightmares On Wax - Les Nuits
11. Rich Medina feat. Sy Smith - Can't Hold Back (Platinum Pied Pipers Remix)
12. Julien Dyne feat. Mara TK - Stained Glass Fresh Frozen
13. Little Dragon - Come Home
14. Andrés feat. Lady - El Ritmo De Mi Gente
15. Fort Knox Five feat. Mustafa Akbar - Uptown Tricks (Rodney Hunter Remix)
16. Daniel Bortz - Cuz You're The One**
17. José González - Remain
18. Big Muff - My Funny Valentine
19. Les Sins - Grind**
20. Tirogo - Disco Maniac
21. SLF & Merkin - Tag Team Triangle**
22. Joeski feat. Jesánte - How Do I Go On**
23. Kings Of Tomorrow feat. April - Fall For You (Sandy Rivera's Classic Mix)**
24. Soulful Session, Lynn Lockamy - Hostile Takeover
25. Anne Clark - Our Darkness
26. Peter Digital Orchestra - Jeux De Langues**
27. Noir & Haze - Around (Solomun Vox)**
28. Marcellus Pittman - 1044 Coplin (Give You Whatcha Lookin 4)
29. Lady Alma - It's House Music
30. Daniela La Luz - Did You Ever ** Moodymann Edit.