---
---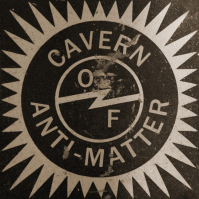 Format
Label
---
Void Beats/Invocation T Rex
---
Cavern Of Anti-Matter are the new band from Stereolab mainman Tim Gane, now Berlin-based and collaborating with original Stereolab drummer Joe Dilworth, and synth wizard Holger Zapf.
This is their first album proper following limited edition vinyl releases on Grautag, Deep Distance, Peripheral Conserve and Associated Electronic Recordings.
Features contributions from Bradford Cox (Deerhunter), Sonic Boom (Spacemen 3) & Jan St. Werner (Mouse On Mars).
"Cavern Of Anti-Matter are spectrum addicts, setting up tiny rhythmic cells and expanding on them in certain ways, splitting the melody and stretching out. The melodic movement is much slower due to the lack of words. At the moment, the Cavern sound is more what I want to do." – Tim Gane
Tracklist
1. tardis cymbals
2. blowing my nose under close observation
3. insect fear
4. melody in high feedback tones
5. hi-hats bring the hiss
6. liquid gate
7. pantechnicon
8. black glass actions
9. planetary folklore
10. echolalia
11. void beat
12. zone null