---
---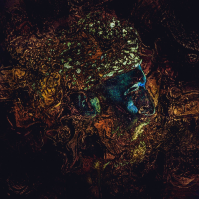 Formats
---

---

CRMLP29

2 x Long Player

£18.00
Label
---
Message From The Other Side
---
A career spent DJing across the globe was the catalyst for Damian Lazarus's latest project Damian Lazarus & The Ancient Moons. Masterminded by Lazarus the album brings together a wide assortment of vocalists, collaborators and players from around the world. Taking inspiration from Lazarus's Lazpod series, Get Lost events and Day Zero festival in Mexico, this is music for deserts, jungles and sunrises. Kicking off in LA, Lazarus was joined at the production controls by James Ford (Simian Mobile Disco, Arctic Monkeys, Florence) as the album moved to London, and then final recording sessions completed in Mexico.
The resulting album, Message From the Other Side, is a revelation. It runs the gamut from the wonderful Qawwali-flavoured techno of last years alternative dance hit Lovers Eyes (Mohe Pi Ki Najariya) to the African-tinged house of Sacred Dance of the Demon, dense dark ambient of Inner Core, and the bubbling depths of forthcoming single Vermillion, this is a rich and ambitious album.
Other collaborations came from further afield. Hossam Ramzy, an Egyptian master- percussionist, most famous for his work on Jimmy Page and Robert Plant's No Quarter album laid down the amazing rhythm tracks for the Ancient Moons. ELEW (Eric Lewis), an American jazz pianist played a treated piano in an unexpected, experimental way. Lazarus and Ford turned to Andrew Waterworth, double bassist with the acclaimed Penguin Café for the albums lush string arrangements courtesy of Mexicos Yucatan Symphony Orchestra.
Meanwhile, Fareed Ayaz, Abu Muhammad and Hamza Akram, are Pakistans leading exponents of Qawwali singing, the hypnotic sacred Sufi music that Lazarus fell in love with after hearing it on the soundtrack of political thriller The Reluctant Fundamentalist. They appear not only on Lovers Eyes (Mohe Pi Ki Najariya), but also the spaced out, sitar-laden Amber Palace, a piece that features the sitar work of Sidartha Siliceo, a former student of Ravi Shankar. By gathering this gumbo of music from across the globe Lazarus has created a collection thats as happy on the dancefloor as off, a set of songs and moods that work both as an album and, when cherry-picked, as a groove that would move from Ibiza to San Francisco to the UK festival circuit.
Tracklist
1. House Of The Hidden Places
2. Adventures Of The Ancient Moons
3. Vermillion
4. Amber Palace
5. Lovers' Eyes (Mohe Pi Ki Najriya)
6. Inner Core
7. Message From The Other Side
8. Trouble At The Seance (Edit)
9. We Will Return
10. Sacred Dance Of The Demon
11. Eyes Won't Let Me Hide
12. Create The Age
13. Tangled Web
14. Vermillion (Reprise)