---
---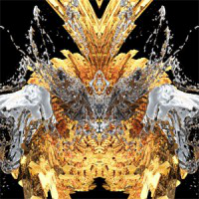 Formats
---

---

EBRLP010

2 x Long Player

£18.00
Label
---
Himalayan
---
With seminal producer Nick Launay (Yeah Yeah Yeahs, Arcade Fire, Nick Cave & The Bad Seeds) at the helm, Band Of Skulls deliver an album which will cement their rock credentials, combining trademark raucous blues riffs, masterful musicianship and faultless vocal harmonies in an album full of raw power and beautiful melodies.
After the success of 2011's 'Sweet Sour', which hit the UK album chart at No14, the band have toured worldwide, with full throttle live shows earning them a reputation as one of the most accomplished, exciting live bands around. In the last year they have shared the stage with Red Hot Chili Peppers, The Black Keys, The Dead Weather, Queens Of The Stone Age and Muse.
Band Of Skulls are performing at the top of their game; 2014 looks set to catapult the band to the forefront of the British music scene. 'Himalayan' is one of the most anticipated albums of the year.
Tracklist
1. Asleep At The Wheel
2. Himalayan
3. Hoochie Coochie
4. Cold Sweat
5. Nightmares
6. Brothers And Sisters
7. I Guess I Know You Fairly Well
8. You Are All That I Am Not
9. I Feel Like Ten Men, Nine Dead And One Dying
10. Toreador
11. Heaven's Key
12. Get Yourself Together