---
---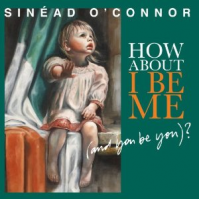 Format
---

TPLP1122

Long Player

£18.00
Label
---
How About I Be Me (And You be You)?
---
special edition 180 gram vinyl includes mp3 coupon iconic irish singersongwriter and performer sineado'connor releases her brand new studio album 'how about i be me and you be you' via one little indian her ninth studio album and the latest release in a career spanning 25 years and millions of record sales worldwide 'how about i be me and you be you' is one of her best and most confident pieces of work so far perfect for celebrating her silver jubilee produced by longterm collaborator john reynolds its ten tracks play like an encyclopaedic definition of o'connor's oeuvre songs about love and loss hope and regret pain and redemption anger and justice the album contains original tracks all self and cowritten bar one cover of john grant's 'queen of denmark'
Tracklist
1. 4th and Vine
2. Reason With Me
3. Old Lady
4. Take Off Your Shoes
5. Back Where You Belong
6. The Wolf Is Getting Married
7. Queen of Denmark
8. Very Far From Home
9. I Had a Baby.
10. V.I.P.