---
---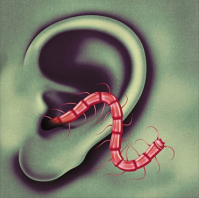 Formats
---

---

CF085LPX

Long Player

£25.00
Label
---
An Odd Entraces
---
Rough Trade Exclusive. From the same misty mountain top tape spool as August's A Weird Exits, Thee Oh Sees bring us a companion LP titled An Odd Entrances. Delving more towards the contemplative side than the face-skinning aspects of A Weird Exits, An Odd Entrances is a cosmic exercise en plein aire with Dwyer and co double drum shuffling, lounging with cellos, following a flute around the groove, and spooling a few Grimm-dark lullabies along the way. Lurking in the grass are a snake or two, like the celestial facing instrumental buzz of Unwrap The Fiend Pt. 1…but for the most part this is a relatively hushed affair, a morning rather than evening listen perhaps. You could say it's the sound of Dwyer and co. going even more out there with some amazing smoked out grooves and enjoying the power of repetition. Probably the nearest yet to his solo Damaged Bug output. The band plans on donating half of their profits from the first pressing to Elizabeth House, a local charity here in Pasadena that specifically helps homeless women with children from the San Gabriel Valley get back on their feet. You can read more about the important work that they do here: http://www.elizabethhouse.net.
LP - Black Vinyl with Download.
LP+ Limited to 1000 Copies. Rough Trade Coloured Vinyl Exclusive on Coke Bottle Green plus flexi with totally unreleased track with Download.