---
---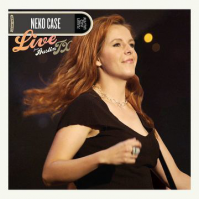 Format
---

X

Remastered 180 Gram vinyl.
Label
---
Live From Austin, TX
---
This album showcases Neko's debut ACL performance on August 9, 2003, capturing songs from her three seminal solo releases at the time, combining elements of country, gospel and punk for a very unique sound. It's why pundits often find the music hard to classify. Case' voice has been described as lush, torchy, melancholic - even scary.