---
---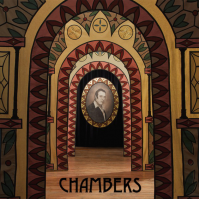 Formats
---

---

GENTLE18V

Long Player

£15.00
Label
---
Chambers
---
Chilly Gonzales, Canadian pianist and entertainer, returns with his much anticipated follow-up to Solo Piano II: "Chambers".
Since the release of Solo Piano II, Chilly Gonzales composed the best-selling book of easy piano pieces Re-Introduction Etudes, produced and released Octave Minds, the piano-meets-electronica album with Boys Noize and, most importantly, devoted himself to finding a modern take on chamber music. The result is "Chambers", an album for piano and string quartet (and a few surprises along the way). Inspired by the deepening relationship with Hamburg's Kaiser Quartett, the album re-imagines Romantic-era chamber music as today's addictive pop. Gestures from rap, ambient, easy listening and the avant-garde co- exist as always in Chilly Gonzales' musical universe - this time with strings attached.
Known equally for his intimate piano touch as for his showmanship, "Gonzo" aims to be a man of his time, approaching the piano with classical and jazz training but with the attitude of a rapper. Chilly Gonzales holds the Guinness world record for the longest solo concert at over 27 hours. He performs and writes songs with Jarvis Cocker, Feist and Drake, among others. In 2014 he won a Grammy for his collaboration on Daft Punk's Best Album of the Year. With "Never Stop", Chilly Gonzales composed a global hit for the inaugural Apple iPad campaign.
Tracklist
1. Prelude To A Feud
2. Advantage Points
3. Sweet Burden
4. Green's Leaves
5. Freudian Slippers
6. Solitaire
7. Odessa
8. Sample This
9. The Difference
10. Cello Gonzales
11. Switchcraft
12. Myth Me