---
---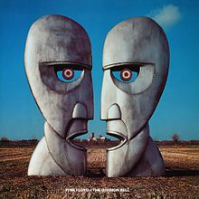 Format
---

5646293285

Long Player

£30.00

X

2LP
Label
---
Division Bell
---
Pink Floyd is releasing a 20th anniversary box set of 'The Division Bell', the band's 1994 multi-million selling album that included the Grammy Award winning track Marooned. Set for release on 30 June 2014, 'The Division Bell' was the last studio album to be released by the band: David Gilmour, Nick Mason and Richard Wright. This 20th anniversary box set features six discs, including three replica coloured or clear vinyl discs, 5 collectors' prints, a Blu-ray disc and for the first time Andy Jackson's 5.1 audio mix of 'The Division Bell'. 'The Division Bell' debuted at No 1 in the UK and in the USA, staying at the top of the US charts for 4 weeks; it also went to No 1 in eight other countries and, to date, has reached total album sales of over 12 million.
HE DIVISION BELL – 20TH ANNIVERSARY BOX SET CONTENTS:
Disc 1 – 2LP
Original album, remastered for vinyl in 2014 from the original analogue masters. Includes full-length tracks across 2-LP's for the first time.
Disc 2 – Blu-Ray (all previously unreleased)
-2014 Marooned video – directed by Aubrey Powell with stereo and 5.1 audio soundtracks
-5.1 audio mix of 'The Division Bell' by Andy Jackson in 96khz/ 24-bit
-HD audio stereo mix of 'The Division Bell' by James Guthrie 96khz/ 24-bit
Disc 3 – Red vinyl 7" single Take It Back (edit) / Astronomy Domine (live)
Replica 7" red vinyl in picture sleeve
Disc 4 – Clear vinyl 7" single High Hopes (edit) / Keep Talking (edit)
Replica 7" clear vinyl in picture sleeve plus poster bag
Disc 5 – Blue Vinyl 12" single High Hopes / Keep Talking / One Of These Days (live)
Replica 12" blue vinyl, laser etched design on reverse, picture sleeve. Includes 7 collectible film cards in a wallet
Disc 6 – CD Album
2011 Discovery version of 'The Division Bell' in a new dedicated wallet
Plus:
5 x 26cm x 26 cm art prints designed by Hipgnosis/StormStudios and new 24 page lyric booklet
Tracklist
1. Cluster One (Instrumental)
2. What Do You Want from Me
3. Poles Apart
4. Marooned (Instrumental)
5. A Great Day for Freedom
6. Wearing the Inside Out
7. Take It Back
8. Coming Back to Life
9. Keep Talking
10. Lost for Words
11. High Hopes