---
---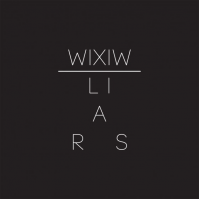 Format
---

STUMM343

Long Player

£12.00

X

LP & CD
Label
---
WIXIW
---
Liars – Angus Andrew, Aaron Hemphill and Julian Gross – have announced further details of their eagerly awaited new album. Titled WIXIW (pronounced "wish you"), the 11-track album will be preceded by a single, No.1 Against The Rush.
WIXIW is released on Mute on 4 June 2012 and is their sixth studio album and the follow up to 2010's critically lauded Sisterworld (The Quietus' Album of the Year, #9 in the NME's Albums of the Year who said of the album "…this incredible album is your passport to a better place.").
Liars will return to Europe for live dates including Field Day – 2 June, and a series of intimate shows, including London's XOYO – 12 June and Manchester's Ruby Lounge – 15 June (full list below).
The title, WIXIW, is explained by Angus Andrew, "'wish you' is a familiar and universal sentiment of longing and hope, but when misspelt becomes uniquely shrouded and difficult to interpret, which in many ways is representative of our music and the songs we wrote for this album".
He continues, "the word being a palindrome offered us some comfort, and came from superstitious behavior that was the result of extreme uncertainty and doubt. The word and spelling struck us because it seemed to exude a special quality or power."
Recorded in LA, self-produced by the band with additional production from Daniel Miller and mixed by Tom Biller, the album, is hard to shake, tough to pin down, and impossible to get out of one's head even after an initial listen. Simultaneously the most accessible and most challenging release from these iconoclasts, it is both a summation of Liars' work up to now, and a complete break from anything you'd ever heard the band do previously.
"If we aren't confusing people, it's not us," Andrew laughs. "If we aren't confusing ourselves with what we do, then we've failed."
Tracklist
The Exact Colour Of Doubt
Octagon
No.1 Against The Rush
A Ring On Every Finger
Ill Valley Prodigies
WIXIW
His And Mine Sensations
Flood To Flood
Who Is The Hunter
Brats
Annual Moon Words