---
---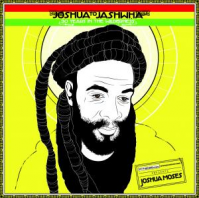 Formats
---

---

ARC250V

Long Player

£12.00
Label
---
Joshua To Jashwha - 30 Years In The Wilderness
---
From the beginning of Bristol Archive Records involvement in documenting Bristol's neglected reggae heritage we've wanted to release an album that showcases the great talent of one of the local reggae scene's mainstays, Joshua Moses.
Unfortunately, Joshua has no copies of the many recording sessions he has done in the years since his first session in 1978, and so it has taken more than eighteen months of painstaking research and the pursuit of numerous leads to gather together the fifteen tracks on "Joshua To Jashwha – 30 Years In The Wilderness". The result is more than worth any effort involved on our part and is as strong a debut album as anyone could wish for, guaranteed to create a buzz among reggae fans worldwide.
The tracks on this album were recorded between 1978 and 2003 yet prior to Bristol Archive's involvement the only tracks to have been previously released were the very scarce "Africa (Is Our Land) and it's dub counterpart "Home". The former, included on the "Bristol Reggae Explosion 1978-1983" and both tracks will be reissued on a very limited 12" in February 2012. The only other track to have previously seen the light of day is "Rise Up", first heard on "The Bristol Reggae Explosion Volume 2". Again we have included it's dub counterpart and again we are releasing a very limited edition 12" alongside "Africa (Is Our Land)" in February 2012.
The other 11 tracks were recorded over a period of twenty years and include a trio of live recordings, but all the tracks have one thing in common, they are all roots tunes of the highest order and Joshua being a multi talented musician has created the music with as much skill as the lyrics. Having dealt with repatriation with "Africa (Is Our Land)", we move on to "House of Dread". One of the highlights of Joshua's live shows in the early eighties, it welcomes all of humanity to embrace Rastafari in universal unity, although there is the caveat that the rich may not be welcome.