---
---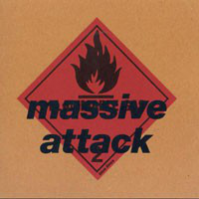 Format
---

5700960

Long Player

£18.00
Label
---
Blue Lines
---
EMI release a 2012 version of Massive Attack's iconic 'Blue Lines' album, remixed and remastered from the original tapes at the band's studios in Bristol.
Originally released in April 1991 on the Circa imprint through Virgin Records, 'Blue Lines' concoction of break beats, sampling and rapping mixed with live instruments, together with influences as diverse as soul, punk, reggae, dub, lover's rock, electro and hip hop, was truly groundbreaking, making it one of the most seminal British albums ever made.
From the first track, the ominous, bass-heavy 'Safe From Harm', to the insouciant British rapping on 'Five Man Army' and title track 'Blue Lines', through the album's best-known track, the stone-cold classic 'Unfinished Sympathy', to Horace Andy and Neneh Cherry's sweet vocals on album closer 'Hymn Of The Big Wheel' and the album's iconic sleeve (which was designed by the band's 3D), 'Blue Lines' perfectly distilled all the band's influences into a unique sound and aesthetic that redefined the musical landscape, not just in the UK, but worldwide: one that still reverberates throughout music and culture today.
The 2012 Remix/Master will be available as a Deluxe Box which will contain the CD, DVD with 96K/24 bit high resolution audio files, the album split over two 180g vinyl LPs and the original 24" x 18" 'Blue Lines' promo poster. Both will be packaged in 5" and 12" card mailers, respectively, with the album's artwork screen-printed per the original release.