---
---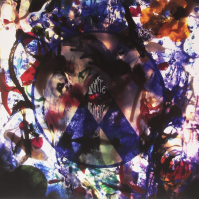 Format
I'm Hiding My Nightingale
---
White Magic is artist, vocalist, pianist, percussionist and composer Mira Billotte. Performing with accompaniment or solo with hand drum, shruti box, and an array of acapella songs, White Magic has a wide range of sound, from loud psychedelia to meditative trance, the focus is on the voice with folk, soul, and mystic music at its roots. Title track is a cover of I'm Hiding My Nightingale by The Inner Space, which features Ariel Pink on electric guitar.
Tracklist
1. I'm Hiding My Nightingale,
2. Runaway,
3. Mora,
4. Out Beyond the Moon.