---
---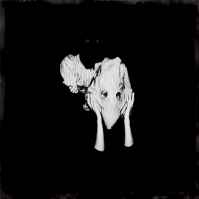 Formats
---

---

XLLP606

2 x Long Player

£18.00

X

Double LP & DL code

---

XLLP606X

2 x Long Player

£25.00

X

Double LP & Bonus 10'' Exclusive to Indie Retailers
Comes with DL code
Label
---
Kveikur
---
*** We will be giving away a test pressing copy of the album to one lucky person out of all the pre orders we receive on this album ***
Sigur Rós announce details of their new studio album. Titled Kveikur, the album is Sigur Rós's first since signing to XL Recordings worldwide and will be released on 17th / 18th June 2013.
To mark the news, the band today reveal new song "Brennisteinn", the first track to be taken from Kveikur which was self-produced by the three members of Sigur Rós: Jón Þór Birgisson, Georg Holm and Orri Páll Dýrason. It's accompanied by an Andrew Huang-directed video that can be viewed right now at http://www.sigur-ros.co.uk/. As fans who've heard new songs performed on the band's current tour will testify, "Brennisteinn" marks a shift towards a more direct, aggressive sound on the new record.
To further celebrate the announcement, and to preview the band's forthcoming 25th March show at New York's legendary Madison Square Garden, Sigur Rós are also set to appear on Late Night With Jimmy Fallon tonight. The live performance will see them playing another new song from Kveikur.
Tracklist
1 Brennistein
2 Hrafntinna
3 Ísjaki
4 Yfirbor∂
5 Stormur
6 Kveikur
7 Rafstraumur
8 Bláþráður
9 Var