---
---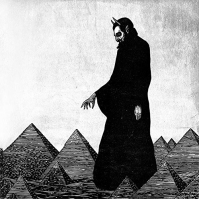 Formats
---

X

Gatefold digipak with booklet and custom dust sleeve

---

X

180 Gram Vinyl in Gatefold jacket with custom dust sleeve and Download.

---

SP1150X

Long Player

£ —

Out of stock

500 Copies only in the UK. 180 Gram White Vinyl in Gatefold jacket with custom dust sleeve and Download.

Label

---

In Spades

---

Cleromancy isn't a word one normally finds in rock lyrics. Then again, In Spades – the latest album by The Afghan Whigs, from which the new song Oriole hails – is defined only by its own mystical inner logic. The term means to divine, in a supernatural manner, a prediction of destiny from the random casting of lots: the throwing of dice, picking a card from a deck. From its evocative cover art to the troubled spirits haunting its halls, In Spades casts a spell that challenges the listener to unpack its dark metaphors and spectral imagery. On the one hand, In Spades is as quintessentially Afghan Whigs as anything the group has ever done – fulfilling its original mandate to explore the missing link between howling Midwestern punk like Die Kreuzen and Hüsker Dü, The Temptations' psychedelic soul symphonies, and the expansive hard-rock tapestries of Led Zeppelin and Lynyrd Skynyrd. At the same time, this new record continues to push beyond anything in the Whigs' previous repertoire – another trademark, along with the explosive group dynamic captured on the recording. The joys, sorrows, and upheavals of innocence and experience echo throughout In Spades: it powerfully documents where The Afghan Whigs have been, and where they might go next. For Dulli and Curley, it's a journey that, since their origins as one of the first Sub Pop acts to be signed from outside the label's Pacific Northwest base, has spanned decades. In Spades was recorded at Rick Nelson's studio Marigny Sound in New Orleans, LA.