---
---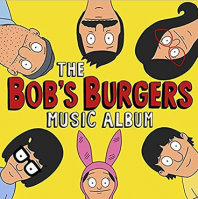 Formats
---

---

---

SPDX1180

Long Player

£90.00

X

Deluxe limited-edition 3 LP and 7#Ç¥ box set includes a hardbound lyric / art book, a sheet-music book, 3 original posters, a 6-piece sticker pack, and a patch.
Label
---
The Bobs Burgers Music Album
---
Sub Pop Records release a soundtrack album for the Fox animated series Bob's Burgers featuring the songs from the show. The album includes the comedy's theme song, as well as the songs Electric Love, Bad Stuff Happens in the Bathroom and St. Vincent's cover of Bad Girls.