---
---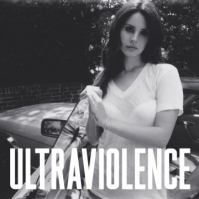 Formats
---

---

3787448

Long Player

£22.00

X

Double Vinyl
Label
---
Ultraviolence
---
Following up the global success of Born To Die, Lana Del rey returns with; Ultra Violence on June 16th.
'Ultraviolence' is produced by The Black Keys guitarist Dan Auerbach and was written by Del Rey with Rick Nowels, who has written songs with Madonna, Ellie Goulding and Cee-Lo Green.
Auerbach recently admitted that he to "bumped heads" with Del Rey when he produced the album. Speaking about making the album, Auerbach said although things were not always easy, the whole album was recorded in just a fortnight. "We were only scheduled to do three days, and then she stretched it out to two weeks and we finished a whole record. She's the real deal," he said.
"She impressed me every day," he added. "There were moments when she was fighting me. I could sense that maybe she didn't want to have anybody think she wasn't in control because I'm sure it's really hard to be a woman in the music business. So we bumped heads a little bit, but at the end of the day we were dancing to the songs."
Tracklist
1. Cruel World
2. Ultraviolenc'
3. Shades Of Cool
4. Brooklyn Baby
5. West Coast
6. Sad Girl
7. Pretty When You Cry
8. Money Power Glory
9. Fucked My Way Up To The Top
10. Old Money
11. The Other Woman
Black Beauty' (Bonus track)
Guns And Roses' (Bonus track)
Florida Kilos' (Bonus track)