---
---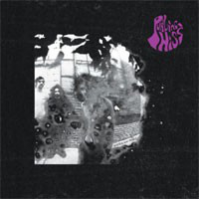 Formats
---

---
Label
---
Water On Mars
---
Purling Hiss records are a half-corroded, screaming roar of high-end guitars crushed together, obliterating vocals and even drums with their singular assault.
With 'Water On Mars', Purling Hiss have broken out of the basement, run through the bedroom and are out in the streets.
This time the unexpected part is how the guitars gleam so precisely as they pile upon each other, how they work alongside of the rhythm section rather than avalanching it. And how the songs embody a variety of Hiss-teric moods, from the gutbusting bellow of 'Lolita' and 'Face Down' through the acoustic flatline of 'Dead Again', the aromatic slide guitars and piano within 'She Calms Me Down', the anthemish surge of 'Rat Race' and the wailing march-jam, 'Water On Mars'.
'Water On Mars' is Purling Hiss's first recording outside the fuzzy confines of Mike Polizze's inner rock utopia, where the first three albums and EP were constructed in solitude with a home recording setup. Over the past couple of years, Mike's been working with a band and finetuning new songwriting ideas while playing shows all over the place. Now, Purling Hiss projects their sounds and ideas onto a new platform, with a visceral and soulful presence. Now there is a centre to the Hiss maelstrom, with Polizze's guitars slugging, sizzling and spiraling their way around the rhythm throb.
Polizze lyricises like a poet of the disaffected, shifting from aggro to slack and back over the course of a song. The production highlights this by buffing the raw power into a streamlined blast, hitting down hard and covering a lot of ground in just over a half hour.
Adam Granduciel from The War On Drugs helped produce and plays a bit of piano on 'Water On Mars'.
Tracklist
1. Lolita
2. Mercury Retrograde
3. Rat Race
4. Dead Again
5. She Calms Me Down
6. Face Down
7. The Harrowing Wind
8. Water On Mars
9. Mary Bumblebee