---
---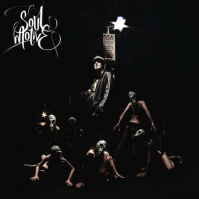 Format
Label
---
Son di Cali/ Jah no Dread
---
Rossi B & Luca famous for not just their world class dj sets, the label Heavy Artillery and massive Grime releases, deliver a cut of some of the deepest rolling garage you will hear. With echoes of 93 Jungle and 02 Dark Garage, Rossi B & Luca manage to create something totally fresh and with a sub like woah.
Having made some of the most defining Garage of our time with both Groove Chronicles and the Ghost camp and with Tempa just putting out the 'Roots of El-B' it is this year that Lewis should finally get the recognition he deserves.
Heralded by those that know, including every major dubstep DJ as the godfather of their sound, El-B joins the Soul Motive collective bringing with him an upbeat melodic roller the likes of which hasn't been heard since the Ghost collective stopped releasing new material. Nothing short of guaranteed to rock a dance.
Tracklist
1. El-B - Son Di Cali 04:49
2. Rossi B & Luca - Jah No Dead