---
---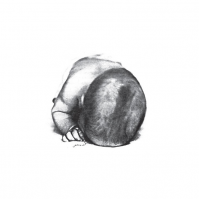 Format
---

SV091LP

Long Player

£15.00
Label
---
Liquid Idiot/Idiot Orchestra
---
Prior to forming Liquid Liquid in 1981, the band members were in two other groups: Liquid Idiot and Idiot Orchestra. While these ensembles sounded more experimental than groove-oriented, the beginnings of Liquid Liquid's spatial / conceptual framework can be heard here.
Liquid Idiot started at Rutgers University in the late '70s and soon relocated to NYC where they performed at various lofts and clubs including Tier 3, Mudd Club and CBGB. The band even encouraged audience members to bring their own instruments to their early shows. Idiot Orchestra was an offshoot that included a dozen or more players (clarinet, sax, trumpet, violin, cello, synth, bass, marimba and drums) resembling a No Wave version of Raymond Scott's big band.
As musician and artist Richard McGuire recalls, "We weren't trying to sound like anyone. We weren't imitating anyone. We were just playing. I keep using 'outsider art' as a reference to what we were doing. None of it was made for a market; it wasn't made with any intention other than the enjoyment of making it."
This split archival LP collects two rare 7-inches from 1978 and 1980, both of which were originally pressed in hyper-limited editions and self-released by the bands. The package also features a fanzine of ephemera, photos and a new interview with McGuire.
Tracklist
1. Medium Egg
2. Sweat Smelling Jungel
3. Hollow Baton
4. Scotty Laughs
5. Times When I Go Liquid
6. Mr. Vacume
7. Yeah I Know
8. Brown Paper Suit
9. Coco and the Shakedown
10. Big City
11. Jungle
12. Duets
13. Four Bursts / 96 Fingers
14. Appolo Thinner
15. Is Ken Here?