---
---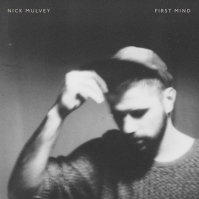 Formats
---

---

3771175

Long Player

£20.00
Label
---
First Mind
---
Nick Mulvey is less the master of reinvention, as he is the master of invention. Invention by its very definition being a 'unique method, composition, or process'. 'First Mind' ticks all three boxes, and it ticks them in spades.
As a founding member of sprawling, Mercury Prize nominated jazz collective, Portico Quartet, Nick played an otherworldly new instrument called The Hang, and their music still resonates today in broader circles outside of any insular jazz clique (Alt-J quoted one of Nick's Portico lyrics on their debut album). Nick though wanted a change, and one where the creative process was perhaps a more singular vision, albeit no less liberal-minded.
Putting himself through a guitar school in Cuba, the only Brit in the room, his technique is exquisite, a blur of picked notes and offbeat, irregular timings. Nick is one of life\'s great thinkers, and coupling his beautifully delivered verse with the intricacies of his playing, you have something wildly at odds with his peers.
Tracklist
1. First Mind
2. Fever To the Form
3. April
4. Juramidam
5. Cucurucu
6. Ailsa Craig
7. Meet Me There
8. Nitrous
9. Venus
10. I Don't Want To Go Home
11. The Trellis
12 The World To Me