---
---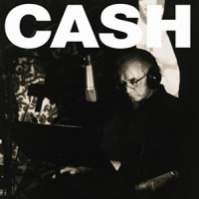 Format
Label
---
American V: A Hundred Highways
---
The vocals for these tracks were recorded in 2002 and 2003, before Johnny's death on 12 September 2003 at the grand old age of 71. Rick Rubin, who had worked with him on all the previous American Recordings added overdubs later, to complete the recording.
By the time of this recording Cash was in poor health and suffered the loss of his wife June in May 2003. He visits familiar themes: Love, Life, Death and God and they seem somehow much more poignant this time around.
As you'd expect from The Man In Black, he bowed out in style.
Tracklist
1. Help Me
2. God's Gonna Cut You Down
3. Like The 309
4. If You Could Read My Mind
5. Further On Up The Road
6. On The Evening Train
7. I Came To Believe
8. Love's Been Good To Me
9. A Legend In My Time
10. Rose Of My Heart
11. Four Strong Winds
12. I'm Free From The Chain Gang Now