---
---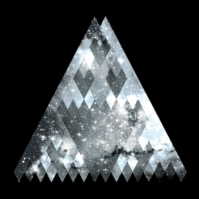 Formats
---

---
Broadcast
---
The dubstep up-and-comer's first full-length is due out in May on Black Acre.
The young producer has been releasing music since 2009, exhibiting an increasingly unorthodox take on dubstep with a set of influences often far removed from his peers in the genre. He's never had a definitive home, having released on labels like Soul Motive, Reduction, and Formant, and collaborating with Shortstuff and Peverelist on Punch Drunk. His most recent 12-inch, the synth-heavy "Phoenix," landed on the relatively young Orca label, and makes a reprise on Broadcast as the only previously-released track.
Preceding the album on April 11 will be a single for "Diamond Hearts" backed with a remix from Boddika. Both releases mark Hyetal's debut for Bristol's Black Acre label. The new single continues in the vein of "Phoenix," upping the pop ante with a vocal from Alison Garner. As for the album itself, a press release promises a blend of "John Carpenter, Boards of Canada, early '90s computer games and Prince with the sound system dynamics of cutting edge UK bass music."
Tracklist
01. Ritual
02. Diamond Islands feat. Alison Garner
03. Phoenix
04. Beach Scene
05. The Chase
06. Searchlight
07. Dimepiece
08. Boneyard
09. Transmission
10. Black Black Black feat. Alison Garner