---
---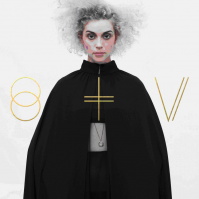 Format
---

X

CD+
Label
---
St. Vincent Deluxe
---
St. Vincent is very pleased to announce details of a brand new song to be featured on a forthcoming deluxe edition release of her critically acclaimed album, 'St. Vincent' through Loma Vista/Caroline International.
'Bad Believer' is the first track to be unveiled from the repackaged LP, which features four new songs and a DARKSIDE remix of Digital Witness. The new tracks include recent US Record Store Day only single 'Pieta' and 'Sparrow', and the previously Japanese-only track, 'Del Rio'.
'St. Vincent' was widely considered one of the albums of the year in the critics' round-ups of 2014 following a very successful twelve months for the Texan artist. Last month she was nominated for 'Best Alternative Album' at this year's Grammy Awards, having already picked up the 'Maverick Award' at 2014's Q Awards.
Tracklist
1. Rattlesnake
2. Birth In Reverse
3. Prince Johnny
4. Huey Newton
5. Digital Witness
6. I Prefer Your Love
7. Regret
8. Bring Me Your Loves
9. Psychopath
10. Every Tear Disappears
11. Severed Crossed Fingers
12. Bad Believer
13. Pieta
14. Sparrow
15. Del Rio
16. Digital Witness (DARKSIDE Remix)