---
---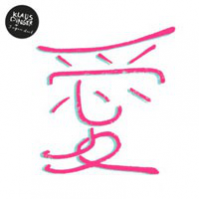 Formats
---

---

LPGRON124

Long Player

£15.00
Label
---
Japandorf
---
The last and only record of Klaus Dinger (member of Kraftwerk, NEU! and La Düsseldorf) before his death in 2008.
All songs are previously unreleased. A real gem for fans of Krautrock and La Düsseldorf.
In search of a new project, Klaus opened his studio in 2000 to various fine artists and musicians for spontaneous recording sessions. Through an artist friend, Klaus was introduced to some Japanese musicians and artists living in Düsseldorf. The sessions with them had a dense and exciting atmosphere. From these sessions the new project, 'Japandorf', emerged.
Klaus \ basic idea for these recordings was to be working together with a collective of collaborators who would have a background in fine arts rather than being technically skilled instrumentalists. This process of developing music took some time, but the results are surprisingly fresh and unique.
Lyrically and musically 'Japandorf' focuses on the city of Düsseldorf, and especially its Japanese community, which Düsseldorf has been internationally well known for since the early 70s.
All rehearsal and recording sessions from 2000 until 2006 took place at either Klaus \ Zeeland Studio at the seaside in the Netherlands, or at his Düsseldorf Studio, located near the airport. Most of the songs on 'Japandorf' were recorded in 2007 and 2008 at Zeeland Studio. Klaus passed away suddenly soon after.
'Japandorf' is a uniquely magical, optimistic, refreshing and beautiful album.
Tracklist
1. Immermannstrasse
2. Doumo Arigatou
3. Sketch No. 1_b
4. Udon
5. Kittelbach Symphony
6. CHA CHA 2008
7. Ai
8. Sketch No. 4
9. Spacemelo
10. Karnival
11. Osenbe
12. Andreaskirche