---
---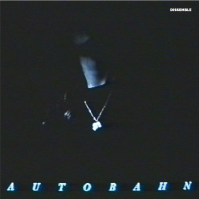 Formats
---

TLV082LP

Long Player

£15.00

---

TLV082LPX

Long Player

£15.00

X

Clear vinyl.
Label
---
Dissemble
---
Following the release of two self-titled EPs over the past 12 months, AUTOBAHN announce details of debut album, Dissemble, out on 21st August via Tough Love. Dissemble was recorded with Matt Peel at The Nave, a hometown studio situated in the wholly appropriate setting of a disused church. The band co-produced the record with Peel over six intense weeks at the start of 2015, dedicating all of their time to the studio and taking potentially unhealthy cues from the legacy of notorious obsessive, Martin Hannett. The result is an album that pushes the band through various degrees of light and shade, but ultimately into new, unexpected sonic spaces.
"You need to remember all of this world I write about is a warped reality of people I've known or experiences I've been in. I think you can just tell when a bands from Leeds, can't you?"
Motivated by the encouragement of a supportive local scene, AUTOBAHN formed in Leeds in early 2013, and immediately began playing live across the north of England. Those early forays across the Pennines were vital in not only helping the band form their own sound, but also hold a symbolic role in understanding their genesis. The North as both idea and identity is integral to what AUTOBAHN are, where post-industrial landscapes intersect with sudden wide open spaces, a place where community is central, but loneliness can be palpable. There's a dark, oppressive edge to their music, but a hopefulness too. Sisters of Mercy, yes, but also brothers in arms.
Tracklist
1. Missing In Action
2. Immaterial Man
3. Impressionist
4. Beautiful Place to Die
5. Dissemble
6. Society
7. Ostentation
8. Passion
9. Suicide Saturday
10. Deprivation