---
---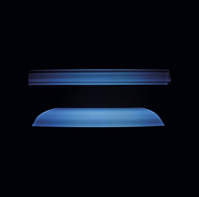 Formats
---

---

LPRW207

Long Player

£15.00
Label
---
The Appearance Of Colour
---
To make The Appearance of Colour, Metcalfe's forth solo album under his own name, he enlisted the support of a small 'repertory company' of trusted collaborators, including drummer Andy Gangadeen (The Bays, Chase and Status), bassist Ali Friend (Red Snapper), pianist Tom Cawley (Curios, Peter Gabriel) and singer Natasha Khan (Bat for Lashes).
Metcalfe meticulously assembled his arsenal of electronics, strings, guitars and layered vocals in his Oxford garage studio. The Appearance of Colour may share some of the programmed perfection typical of contemporary electronica, yet there's a 'played' feel that animates the tracks -- the sense of musicians giving everything they have in the first take.
The album unites the disparate strands of Metcalfe's musical life to date. There are repeated string motifs that evoke the work of Steve Reich. But when Metcalfe takes elements from elsewhere, he does it, not as a magpie sampler, but as an insider. (He's played Reich's Different Trains enough times to know its nuts and bolts.) Metcalfe has paid his dues as a classical string player, but he understands the excitement of playing drums in a school band, and the thrill of strapping on an electric guitar when your day job requires you to put a viola under your chin. His clean, single-note guitar lines, which he says are directly influenced by Durutti Column's Vini Reilly, are a prominent feature of The Appearance of Colour.
There are moments of affecting solo piano. There are elements of drum and bass, and of chamber music. Metcalfe's tunes mutate effortlessly: from introspective fragmentation to a calm landscape of sonorous noises; from rhythmic strings to expansive anthems. He has shared stages and studio floors with some of music's strongest personalities, but now he's striding into the spotlight. John Metcalfe may be a man of many parts, but his music is much more than the sum of those parts.
Of the album Metcalfe says; "Perhaps in the sense that colour itself has no absolute meaning but can still provoke strong reactions, my initial notion for the album was to try and write music as free as possible from conscious narrative and create a sound world that triggers more intense reactions in our non-verbal minds. In exploring this notion I created my most personal album to date. The music is inspired by many disparate things; among them a love of trees - their sounds and movements, dreams of flying and perceptions of colours for different musical keys. Additionally I searched for greater transparency between acoustic and electronic sounds and investigated the idea of 'horizontal' music - to create harmony and progression by using interwoven monophonic lines as opposed to 'vertical' chords. It's music of big contrasts but through-composed and sonically unified with the intention to create a complete album with an intense emotional arc".
Tracklist
1. Sun
2. The Silver Track
3. Just Let Go
4. Kite
5. Gold, Green
6. Parsal
7. Sycamore
8. Besançon
9. The Appearance of Colour