---
---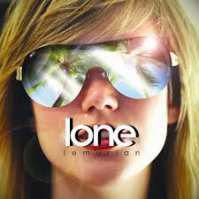 Formats
---

---

MAGICRS001LPLT

Long Player

£18.00

X

Ltd pink vinyl
Label
---
Lemurian
---
Lone's classic debut album 'Lemurian' gets the deluxe re-issue
treatment courtesy of Magic Wire and R&S.
Originally released in 2008. It returns in 2015 re-mastered by Matt
Colton, with new artwork from Konx-om-Pax and on vinyl for the very
first time.
Original retail quotes from 2008:
Bleep (Album of the Week)
"Kaleidoscopic, shimmering hip-hop instrumentals from Lone that fill
your ears with warm nostalgia and sails you away into a nebulae of
opiated psychedelia. Superb, accomplished 17 track album for
Dealmaker…a perfect seasonal soundtrack."
Boomkat (Album of the Week)
"Lens Flare Lagoon conjures up the glistening, watery effect
suggested by its name, and 'Buried Coral Banks' has a Boards Of
Canada-meets-Jacques Cousteau feel that's hard not to love"
The album returns perfectly timed for the summer.
Tracklist
1. Koran Angel
2. Cali Drought
3. Interview at Honolulu
4. Banyan Drive
5. Green Sea Pageant
6. Girl
7. Orange Tree
8. Maya Codex
9. Atoll Mirrored
10. Sea Spray
11. Under Two Palms
12. Lens Flare Lagoon
13. Borea
14. Buried Coral Banks
15. Phthalo Blue
16. Sunken
17. Minor Suns