---
---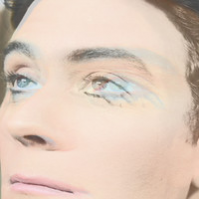 Format
Label
---
Christopher
---
When The Ruby Suns' main mover Ryan McPhun alighted in Oslo, Norway in the winter of 2010, he knew he'd found an artistic haven. Recently split from his long-term girlfriend and bandmate, on holiday from his adopted home of New Zealand, McPhun was ready for something new.
He'd always been a musical wayfarer, collecting sounds and styles from his travels around the globe and depositing influences and ephemera into three knockout Ruby Suns albums (2006's 'The Ruby Suns', 2008's 'Sea Lion' and 2010's 'Fight Softly'). In Scandinavia - amidst its icy architecture and sky-high fjords, not to mention the indomitable gloss-pop that's the region's leading export - he discovered the inspiration for this album.
The story of 'Christopher' mirrors McPhun's own coming of age: after a childhood spent in nerdy isolation, hiding away in his bedroom with his guitar while his older sister hosted high school ragers in their parents' Ventura, CA home; after leaving home and becoming a citizen of the world; after disengaging from the relationship that defined most of his adult life, McPhun has stopped thinking so much and joined the party.
'Rush' sets the process in motion, but of all the songs on the album, 'Jump In' encapsulates a carpe diem MO - "When you reach the end of the world," McPhun sings in his tender falsetto, "don't wanna have no regrets and no penitence."
'Christopher's opening song, 'Desert Of Pop' - recorded at a friend's home studio in Oslo, floating on Nord modular synths and ecstatic dancefloor energy - details McPhun's inebriated encounter with Robyn backstage at a music festival in Cologne, Germany. "Flower among the leaves is what you are," he sings, his sheepish grin practically bursting out of your speakers, "cold glass of water in the desert of pop."
Tracklist
Desert Of Pop
In Real Life
Dramatikk
Kingfisher Call Me
Rush
Jump In
Boy
Starlight
Futon Fortress
Heart Attack