---
---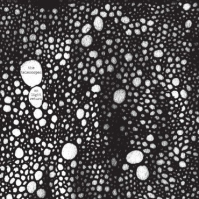 Formats
---

TR351

CD

£13.00

Expected 7th July 2017

---

TR351LP

Long Player

£15.00

Expected 7th July 2017

X

Vinyl with CD Version.
Label
---
As Light Return
---
As Light Return is The Telescopes' second album for the Hamburg label Tapete Records, following the release of Hidden Fields in 2015. The new album maintains the balance of it's predecessor, setting a parallel course between song based noise structures and freeform impressionism, while containing some of The Telescopes most crucial listening so far. Despite having an uplifting album title, the subject matter on these recordings is a lot darker than on Hidden Fields. Tracks like You Can't Reach What You Hunger, Hand Full Of Ashes as well as the album's similarly titled 14-minute closer Handfull Of Ashes seem to contain an innate wisdom for the listener to decipher. After thirty years of pursuing his singular artistic vision, Stephen Lawrie is more focussed than ever. These songs pay no heed to conventionalities. This music has an implicit power. The listener is free to enter a vast sonic universe and determine a personal set of coordinates.
Tracklist
1. You Can't Reach What You Hunger
2. Down On Me
3. Hand Full Of Ashes
4. Something In My Brain
5. Handful Of Ashes